When you're running a business in today's fast-paced and changing society, you may be thinking about implementing both eCommerce and traditional commerce as part of your business plan. It doesn't have to come down to eCommerce vs traditional commerce. You can easily have both, and doing so is a great way to boost your sales and help your business grow.  To help you develop your business model with this in mind, we've laid out how both of these can help your business thrive.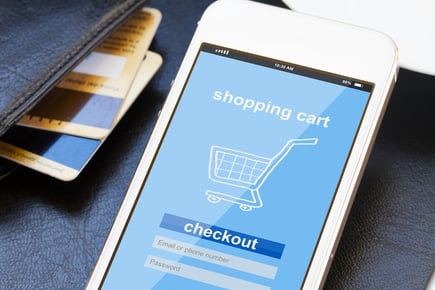 Traditional Commerce
Traditional commerce involves any business exchange that takes place face-to-face located in a physical store space. With traditional commerce, consumers have to come in personally to buy a product or place an order over the phone. Some of the most important characteristics of traditional commerce include providing more personalized service and giving the customer a chance to use all five senses before making a purchase. By interacting with consumers in these ways, you're better able to form a stronger relationship with them, which will help you achieve the ultimate goal of creating long-term customer loyalty.
eCommerce 
Although traditional commerce has its bonuses, the growth of eCommerce has taken off in recent years. Thousands of businesses rely on eCommerce to scale their companies, decrease costs, and increase convenience for their customers.
We now live in a world where many consumers use the Internet on a daily basis. eCommerce allows consumers to make purchases in just a few clicks. You can attract a larger audience of customers by providing an eCommerce option; and this can lead to increased sales for your business. With eCommerce, consumers can buy from your site whether they're on their computers, tablets or smart phones — from anywhere that has an internet connection. Just to put things into perspective:
Online purchases account for 11 percent of all Macy's sales (a whopping $3.1 BILLION per year)

And fifty-two percent of U.S. consumers buy directly from brands online
These stats just go to show that traditional commerce and e commerce are the perfect compliments to each other while you're running a retail or consumer packaged goods business. By combining the two, you'll be able to continue having face-to-face interactions with your customers through traditional commerce, while also providing customers with the convenience of being able to buy their favorite products from your business wherever they may be! With Fattmerchant, you never have to worry about having different merchant processing systems for traditional commerce and eCommerce.
Fattmerchant offers various merchant processing services, so you can find the best solution for your business. Our subscriptions offer your business the most risk-free merchant processing services at the most affordable price. Fill out the form below to see how much you could be saving!
Fill out the form below to request a free savings analysis.