Did you know that Fattmerchant can save you almost 40% on your merchant services bill? Do you have a clear understanding of what fees your current merchant service provider is charging you each month? Other providers will charge you not only the direct costs from Visa/Mastercard, but will also slap on a processor mark up along with other fees. Let me explain a little more about how Fattmerchant can save you money.
Here is a savings analysis from one of our current clients.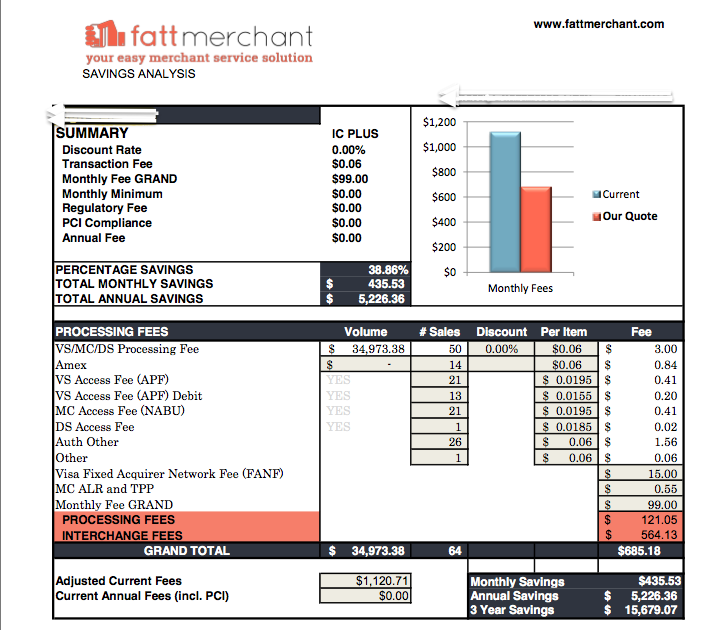 This client has chosen the GRAND plan, which is $99 a month. Stated in the transaction fee box you can see that it's only $0.06 per transaction. Some merchants will charge you at least $0.25 a transaction. Listed next to Percentage Savings is how much Fattmerchant is saving this client a grand total of 38.86%, you can see for yourself both the monthly and annual savings. What can you do with that extra money that Fattmerchant saved you? We are subscription based so we charge you one flat rate each month, and our promise is no hidden fees, no mark up-we don't make any money off your volume and we have no contracts. This analysis is a perfect example of what Fattmerchant can save you! Give us a call and let us help you get FATT.