Between hidden fees and markups, it seems like businesses always get stuck with the short end of the stick when it comes to credit card processing. But there are ways to save. And that savings starts with finding a processor who cares more about giving your business fair pricing than profiting off of your success. Keep more of your profits in your wallet with these tips on how to save on credit card processing and machines.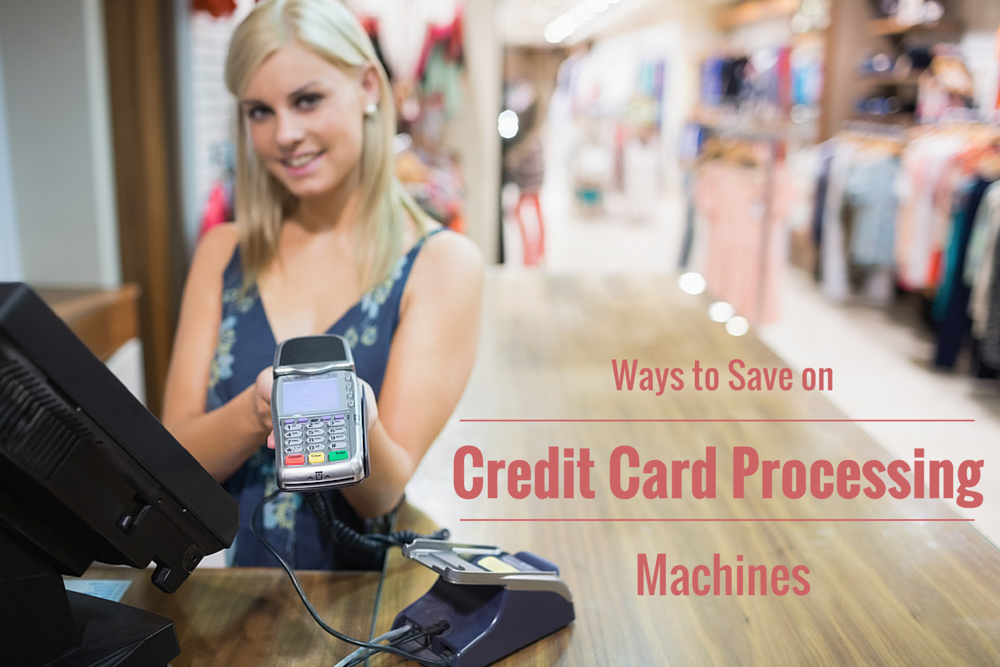 Finding free/reduced processing equipment.
If you're signing up with a processor for the first time, or switching to a processor you're more happy with, they may offer you free or reduced credit card processing machines just for signing up. This is an easy way to save on credit card processing equipment. But the real savings come in when you save on processing over the long-run by opting for a merchant services company that's transparent and gives you honest, no mark-up pricing.
Processors usually talk a big talk about how they can get your company lower "discount rates," but it always turns out to be the same. You end up losing out on chunks of the profit you've earned because of all the ancillary fees and nonsense markups deducted from each transaction.
You can take back your profits, as long as you know what to look for. If your business really wants to save cash on credit card processing, this is what you need to look for:
Direct cost – After markups and fees are tacked on, your business can end up spending up to 3 times more than the actual cost it took for your processor to process the transaction! Even more ridiculous, they can hike up the cost without notice if you're locked into a contract. Don't let this happen. You can avoid this by choosing a merchant processor that offers unlimited credit card processing with a subscription based flat monthly fee, at direct cost, for the cards your business processes.

Monthly contracts – Any time you do business with another company you develop a relationship, and just like in any new relationship you shouldn't feel tied down before you've formed a good bond. That's why you should make sure you chose a credit card processing company with no termination fees. If the processor is honest, they should believe in their product enough to let you cancel at any time.

Customer service – Make sure the credit card processing company you chose has easy to reach, helpful customer service so that any of your questions will be easily answered. This will allow you to get quick answers about costs and the fees your business is charged with, so that you can determine if they're fair. There is nothing more frustrating than being on the phone with customer service and yelling at a machine. If you're already yelling, you should at least be yelling at a real human. However, if you use the right company there should be no reason for you to be frustrated.
Options – Businesses are not one size fits all, so choose a processing company that gives you options that fit your business. Subscription based merchant service providers are a great solution to this since they can point you to a pricing plan that makes sense with the number of transactions you process monthly. Fattmerchant offers three transparent plans that vary based on a flat monthly fee and a small transaction fee… and that's it! No hidden fees or markups. This allows for more flexibility when it comes to credit card processing for your business. You worked hard to be your own boss, so why should you have to take orders from your credit card processor?
Fattmerchant packages a free piece of equipment in with each of our pricing plans. Whether you need a virtual terminal, a Smart EMV terminal, or a mobile reader, you can find a plan that fits for your business and has free equipment to go along with it. There are no hidden fees that come from this and no catches. Just think of it as a little something extra Fattmerchant includes to keep your business saving.
Contact Fattmerchant to see all the ways you can be saving money by using a more transparent, reliable credit card processor. There's nothing more attractive than a slim bill and a fatt wallet.