We recently interviewed our founder Suneera Madhani about what she thinks is important and new in merchant services. Recent research suggests that many small business don't know enough about independent merchant services, or how the security works. Hopefully, these answers from our founder will show you why fattmerchant is perfect for your business.
1. What do you think is the best new technology for merchant services?
I believe mobile payment technology is the way for the future, but we are still roads ahead before the adoption of this by all merchants, especially brick and mortar. A product I do love to recommend is the Vantiv virtual terminals for customers who currently are B2B and that are not taking credit cards. Examples of companies using our products are lawn care, homeowners associations, B2B companies, lawyers, and property management companies. They can now have a virtual online login where they can enter in a customers information and billing information one time. and bill them on a monthly, reoccurring basis (they can also change the amount that needs to be billed and send an invoice directly from the virtual terminal).
The merchant decides when to bill the customer and doesn't have to bother hounding the customer for payment ever again! They wake up with the funds right into their account the next morning. It's also easy on the customer stand point who still has to cut checks every month. Also the virtual terminal is totally PCI compliant, so the card holder data is never compromised.
2. Why do you think people should choose independent merchant services?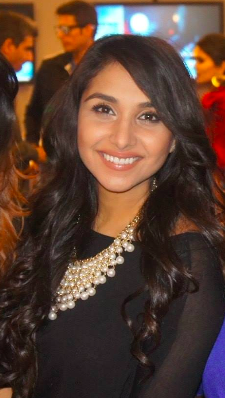 People should use independent processors because typically the rates are better than the banks. Banks and independents all have the same direct costs with Visa and Mastercard – it doesn't change for any merchant company. However, banks have high markups because they have larger overheads. In addition, banks just view you as a number because they simply add on this service to business banking or to your small business loans, and almost always force you to sign with them. Banks also charge you 7-8 times the cost on the equipment and make way too much money on leases and hefty contract cancellations. Service is almost always 800 numbers without a real person.
Choosing an independent processor (the right one) will get you better service and a voice to the phone. Our overhead is less so markups are not as high. However, not even all independent processors are the same, and I have seen first-hand trickery of rates and inflations months later. We changed the game when we decided that no company should ever profit from your volume, effectively opening up cost for each merchant. We also put our confidence into our customers with our no contract policy, and if we fail to provide you the rates and services offered, you are free to go. No banks currently that I am aware of offer a zero contract free of any cancellation. We're one of the only subscription-based merchant providers in the country, and we look forward to changing the way this industry has been run for the last 2 decades.
3. According to a recent article, many business owners don't consider using independent merchant services because they are not sure or do not know enough about the security. What do you use to make sure your customers' information is safe?
Google Vantiv on Wikipedia, and you will see how large our back end processor is. What customers don't know is that almost all merchant companies are backed by a leading processor. There are not very many of those large processors, and Vantiv is one of them. We are not running transactions through our servers or in our office, instead these payments are processed on networks owned and operated by Vantiv, making them compliant and thoroughly safe.